GeoPotential was founded in 1979 as a geophysical consulting company in the oil and mineral exploration industries. Since the mid 80's we have gradually expanded into environmental and engineering geophysical consulting, primarily to environmental and engineering firms. The size of the company has fluctuated between 3 and 12 employees. With the development of our MOBILE GEOPHYSICAL LABORATORY we have been able to reduce the costs of near surface geophysical surveys so that they have become a standard type of survey to perform on a variety of projects...
---
GeoPotential's                                                                                                                                                       Geophysical Surveys
---
GeoPotential's                                                                                                                                Instrumentation
Our geophysical instruments are state-of-the-art:
GEONICS EM61 METAL DETECTOR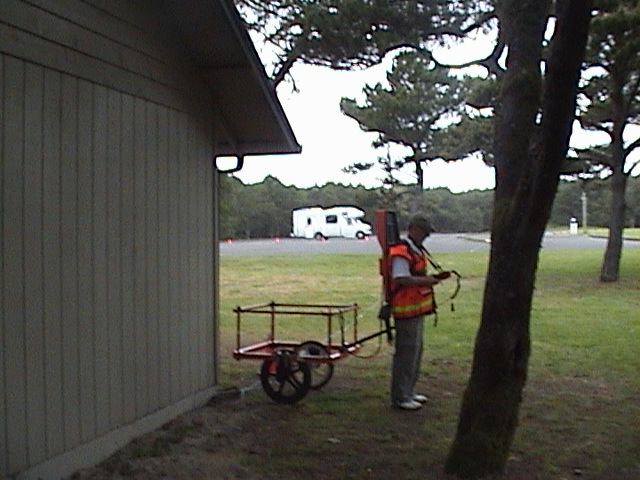 GEOMETRICS G-858 CESIUM VAPOR MAGNETOMETER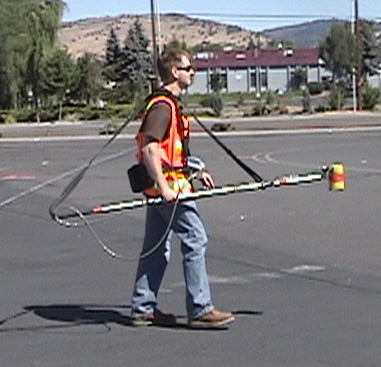 MALA RAYMAC GROUND PENETRATING RADAR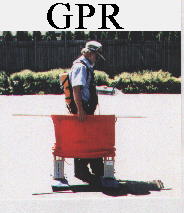 Aqua-Tronics A-6 PIPE & CABLE LOCATOR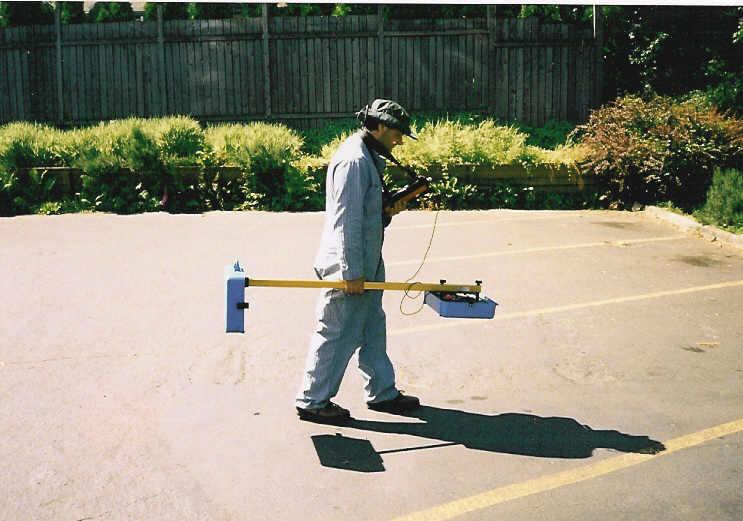 In addition (not pictured):
SYSCAL JR. RESISTIVITY METER
HEATH Sure-Lock PIPE & CABLE LOCATOR
Aqua-Tronics DIGI-7 PIPE & CABLE LOCATOR
Aqua-Tronics POWER PUP
Aqua-Tronics WATER WITCH LEAK DETECTOR 
SCHONSTEDT MAGNETIC GRADIOMETERS
WALKER SCIENTIFIC ELF 500 METER
CE GAMMA SCOUT RADIATION DETECTOR
GEOVISION JUNIOR DOWNHOLE VIDEO LOGGING SYSTEM
---
PRESIDENT'S STATEMENT OF QUALIFICATIONS
 RALPH P. SOULE III
I have been a consulting geophysicist for 32 years. After completing my education I worked for 4 years as a consulting geophysicist at EXPLORATION DATA CONSULTANTS in Denver, Colorado. During this period the majority of my experience consisted of consulting to oil and mineral exploration companies. In 1979 I started GeoPotential in Golden, Colorado continuing to consult in exploration geophysics.
In 1987 I moved GeoPotential to Gresham, Oregon and started consulting in environmental geophysics. Since 1987 I have consulted on over 1,000 projects. My clients included private individuals, environmental firms, construction companies, engineering firms and governmental organizations. To perform environmental geophysics I have developed a MOBILE GEOPHYSICAL LABORATORY which allows me to acquire, process and interpret geophysical data on the project site. This both reduces the cost of geophysical surveys and allows for higher quality surveys. Using the MGL I can perform Ground Penetrating Radar, Magnetic, Gravity and Electromagnetic surveys. In addition I perform Downhole Video Logging surveys.
With this data I perform SUBSURFACE MAPPING SURVEYS which consist of identifying and mapping the locations of shallow subsurface objects which are of environmental or engineering interest. These include underground storage tanks, buried waste drums, utilities, trenches and pits, building foundations, rebar reinforcements, shallow geology, groundwater, contaminant plumes and a variety of other features.
EDUCATION
 POST GRADUATE COURSE WORK IN GEOPHYSICS AND ASTROPHYSICS  Colorado School of Mines, Golden, Colorado. University of New Mexico, Albuquerque, New  Mexico
 MS GEOLOGY/GEOPHYSICS -  Western Washington University, Bellingham, Washington, 1975
 BS GEOLOGY -  Montana State University, Bozeman, Montana, 1971
PROFESSIONAL AFFILIATIONS
Society of Exploration Geophysicists, Environmental and Engineering Geophysical Society, Association of Engineering Geologists, Northwest Energy Association, Oregon Ground Water Association, Oregon Association of Environmental Professionals, Northwest Environmental Business Council,  American Society Of Civil Engineers
---