GeoPotential's                                                                                                                                 Engineering Geophysical Services
SUE
UTILITY MAPPING
CONCRETE IMAGING
VOID DETECTION
REBAR TESTING
PILE TESTING
GROUNDING SURVEYS
WATER LEAK DETECTION
---
SUE - SUBSURFACE UTILITY ENGINEERING
GeoPotential provides "Designating Surveys (Quality Level B)" for SUE Projects.
 Download a short summary of SUE definitions.
The official standards for SUE Projects "Standard Guidelines for the Collection and Depiction of Existing Subsurface Utility Data, CI/ASCE 38-02" can be purchased from the Research Library of the American Society of Civil Engineers. 
---
CONCRETE IMAGING
For the past 12 years we have conducted concrete imaging surveys.
We have recently upgraded our GPR with the acquisition of the MALA CX11 CONCRETE IMAGING RADAR.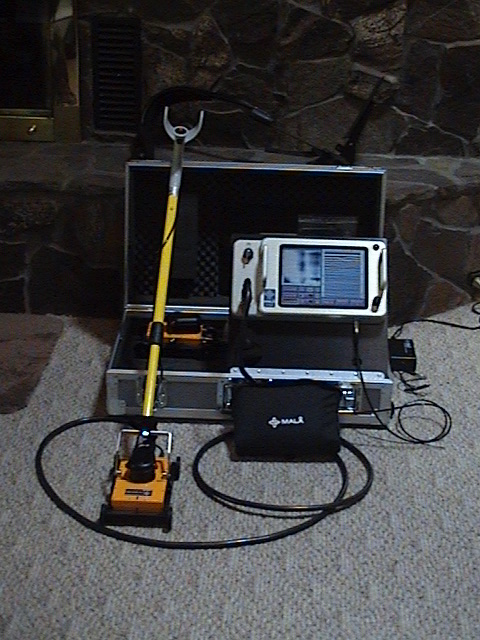 The CX11 allows us to accurately map objects within and below concrete: rebar, mesh, PT cables, utilities, beams, fractures, voids, concrete layers & thickness, etc.
See the Download "About GPR CONCRETE IMAGING" for examples. 
EXAMPLE OF RESULTS FROM A CONCRETE IMAGING SURVEY